School wide Halloween Parade Monday October 31 @ 2:00

THE WINIFRED SCHOOL WILL ACCEPT APPLICATIONS FOR THE FOLLOWING POSITIONS FOR THE 2022-2023 SCHOOL YEAR: Assistant Janitor LETTER OF INTEREST WILL BE ACCEPTED UNTIL FILLED APPLY TO: WINIFRED SCHOOL DISTRICT SUPERINTENDENT CHAD FORDYCE PHONE- 462-5420 or
cfordyce@winifred.k12.mt.us

Outlaws Football 1st Round playoff game @ HOME VS White Sulpher Springs Saturday October 29 @ 1:00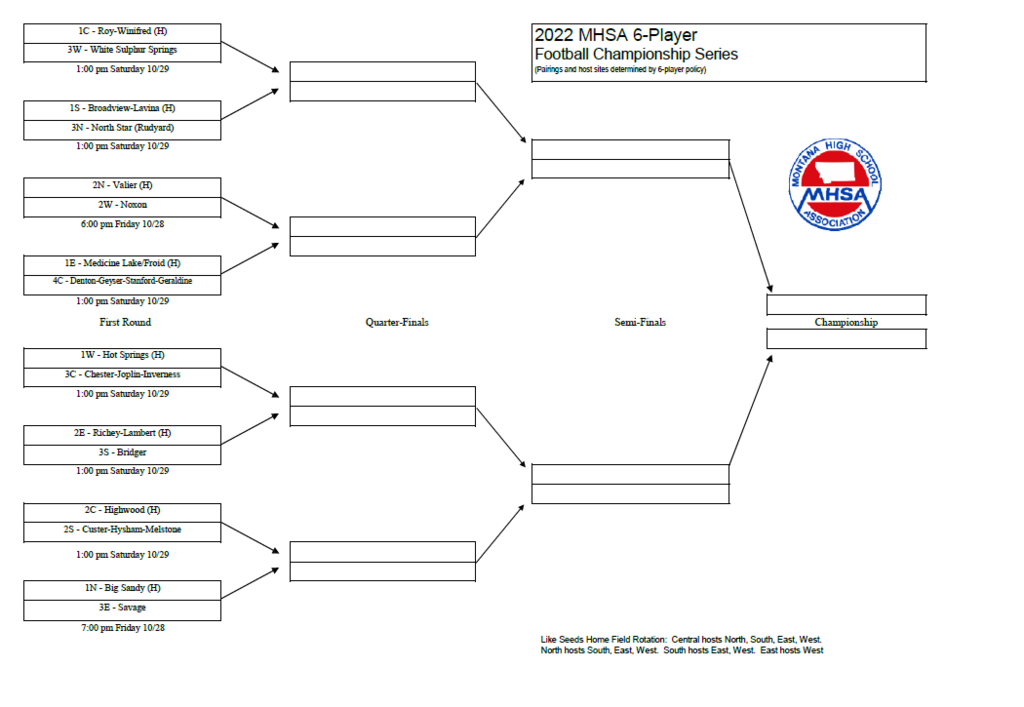 Lady Outlaws District Volleyball Tournament in Grass Range October 27-29. 1st game Thursday October 27th at 5:00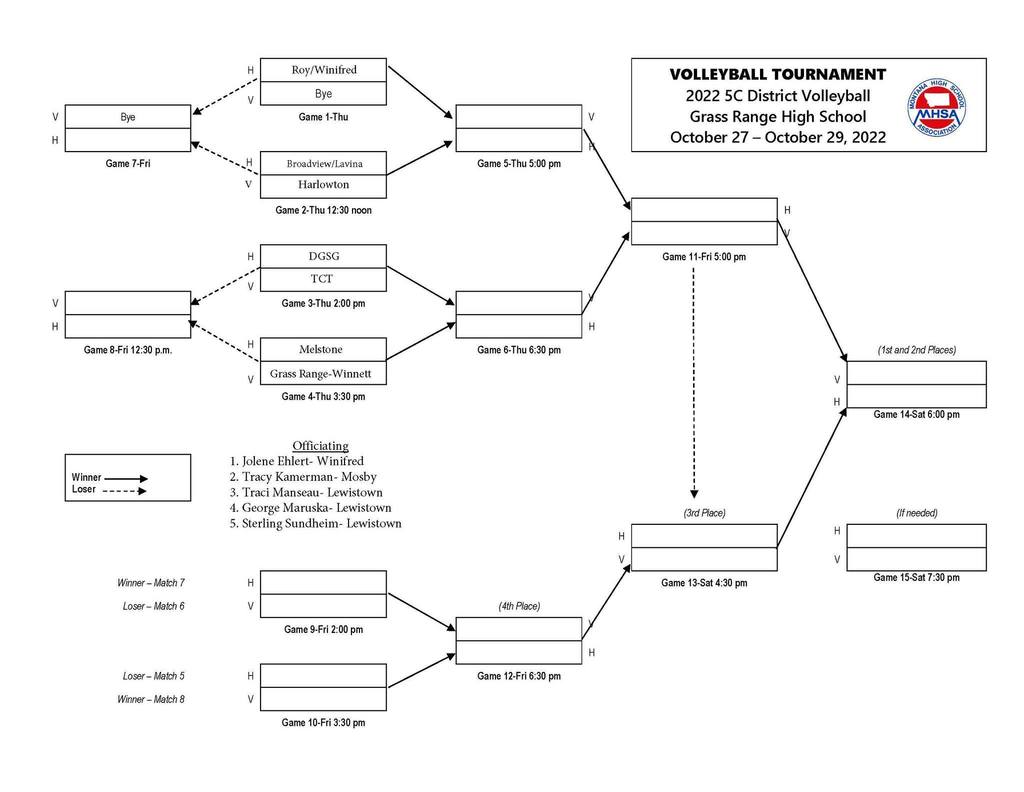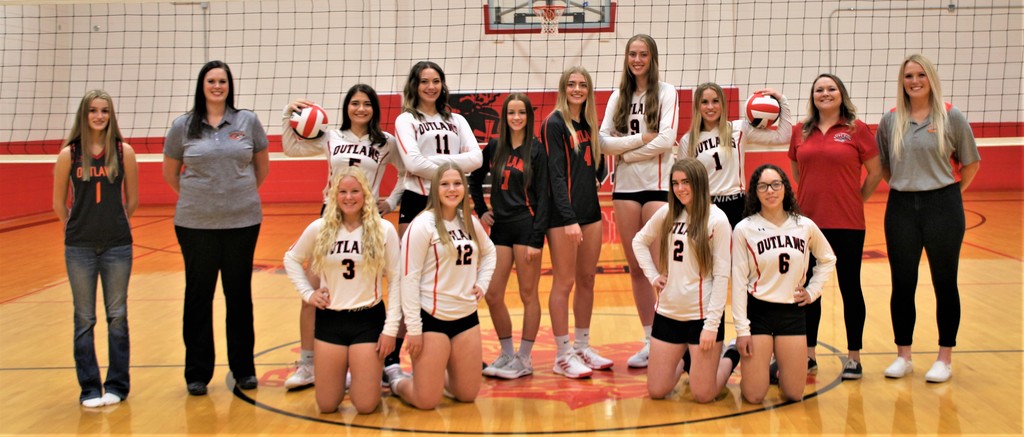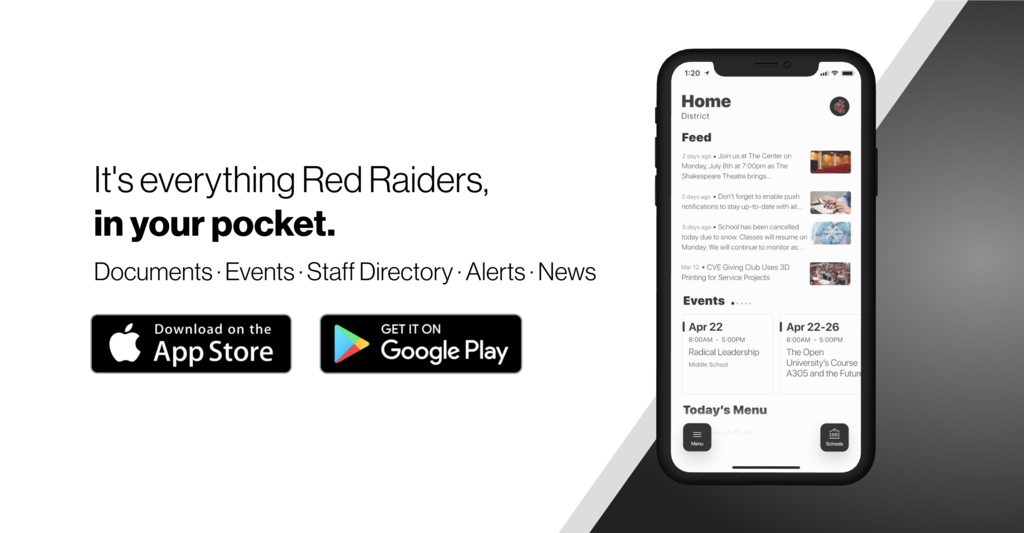 Home Volleyball Game Schedule this week- Thursday October 20 VS Roberts 4:30 / 5:30 Friday October 21 VS TCT 2:30 / 3:30 Saturday October 22 VS GRW 5:30 /6:30 SENIOR NIGHT


Pep Rally, Soup Feed & Powder Puff Football!! Wednesday October 26th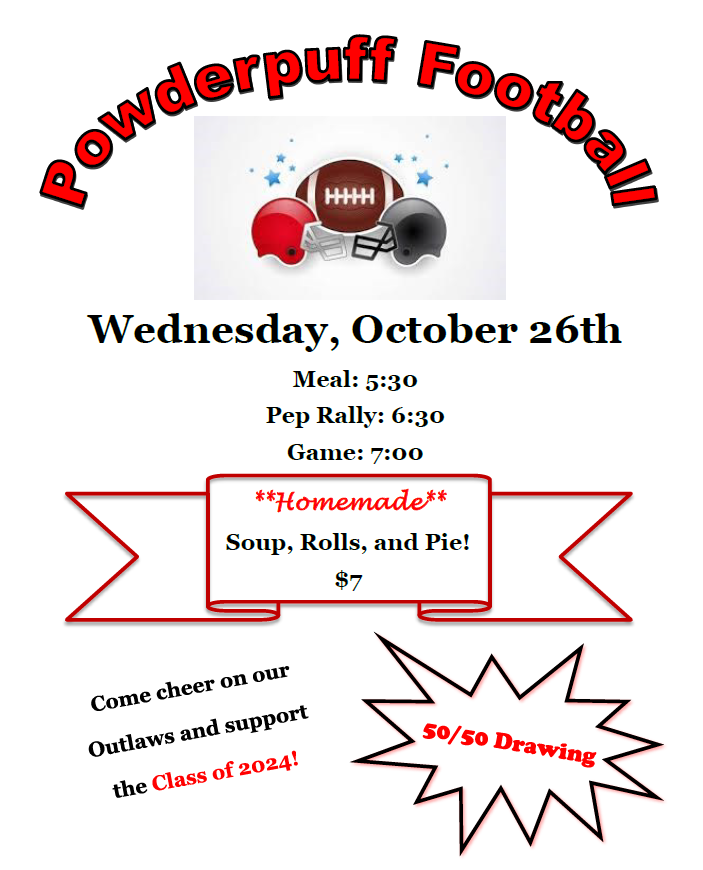 Good Luck Junior High Volleyball - Tournament today at Hobson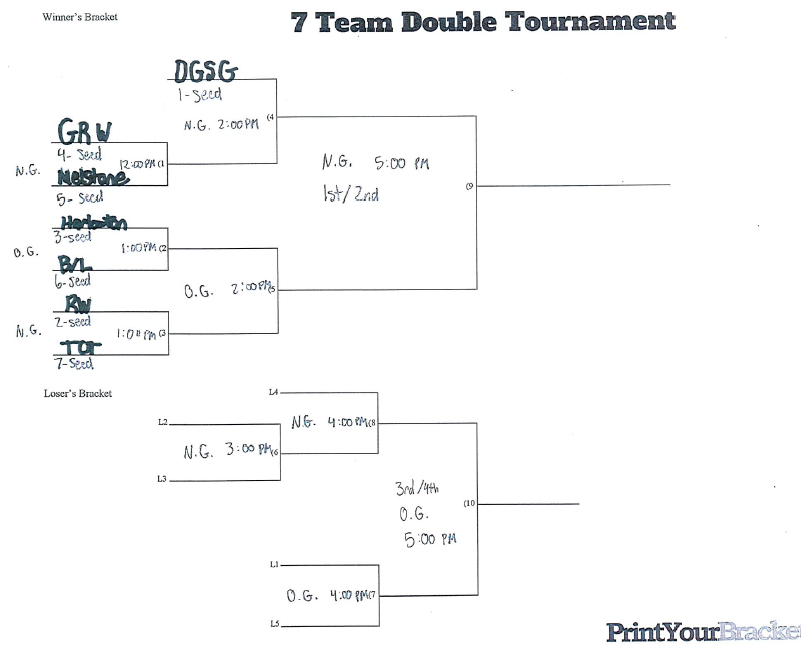 5C Volleyball District Tournament Passes on sale now at the school Student- $15 Adult- $20 Now thru Wednesday October 26th Contact Kristin Carlstrom from more information

Picture Day - Monday October 10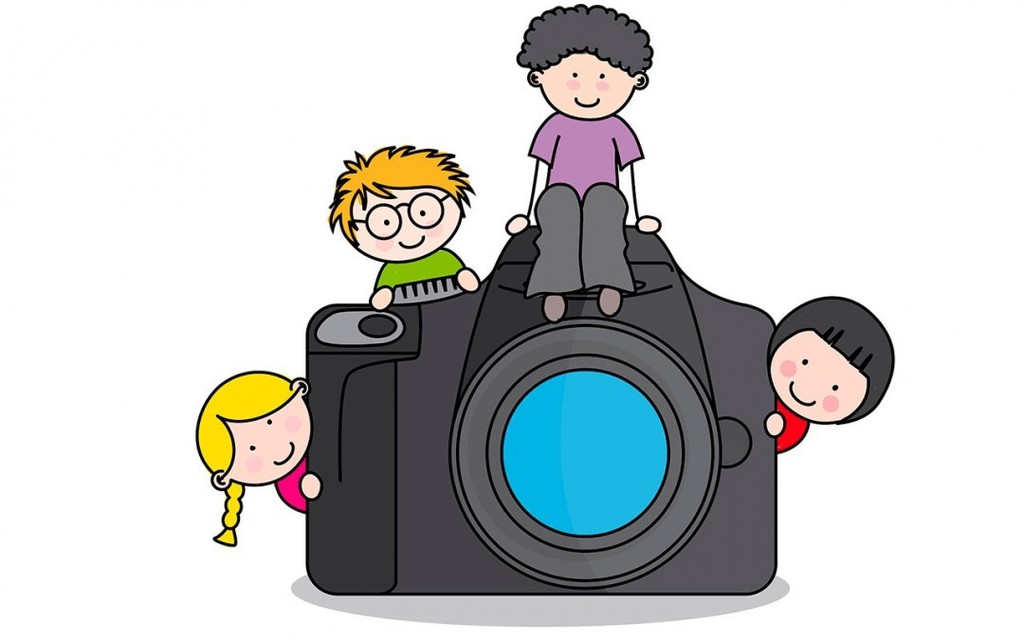 Friday's High School Volleyball games in Joliet has been canceled!

Friday Nights Football Game in Chester - It's Pink Night! So be sure to wear your pink. There are no visiting fan bleachers - bring your camp chairs!


Tackle Cancer Pink Night Saturday October 1st Outlaws VS DGSG Bearcats Junior High Football 4:00 Varsity Football 7:00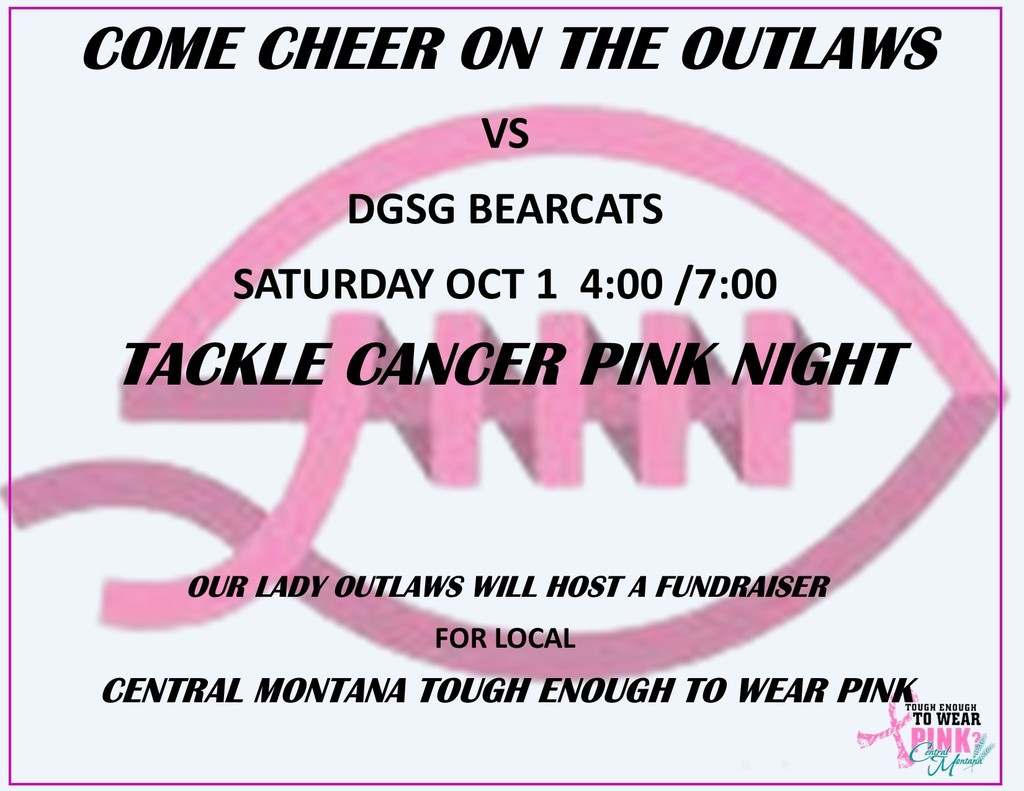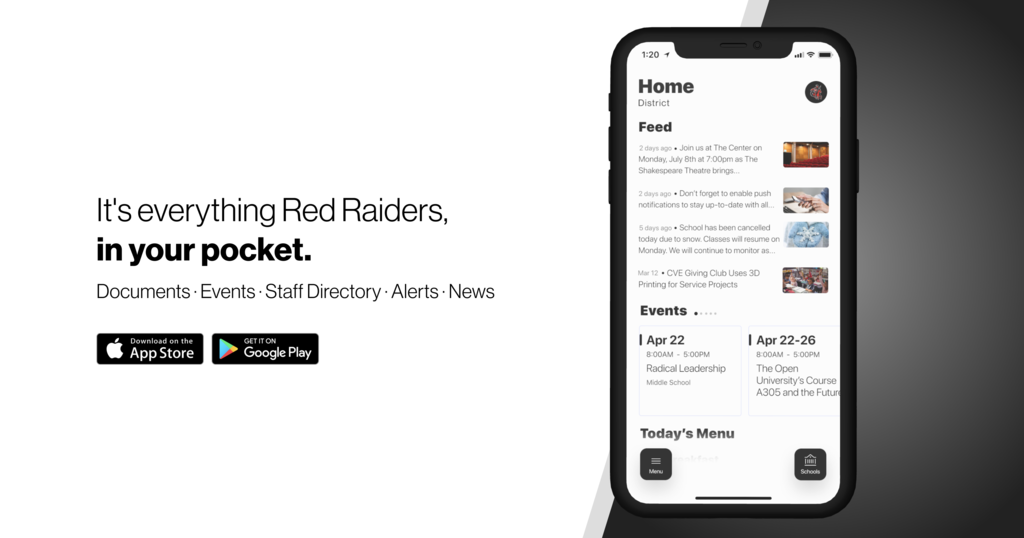 Construction tour - Tuesday July 26 at 6:00! Meet at the Dick Anderson construction trailer. Come check out the progress!!

Co-op Board and School Board Meetings Monday July 11 starting at 5:30 Budget Meeting @ 5:30 , Co-Op Meeting @ 6:15, Regular School Board Meeting @ 7:00