Construction tour - Tuesday July 26 at 6:00! Meet at the Dick Anderson construction trailer. Come check out the progress!!

Co-op Board and School Board Meetings Monday July 11 starting at 5:30 Budget Meeting @ 5:30 , Co-Op Meeting @ 6:15, Regular School Board Meeting @ 7:00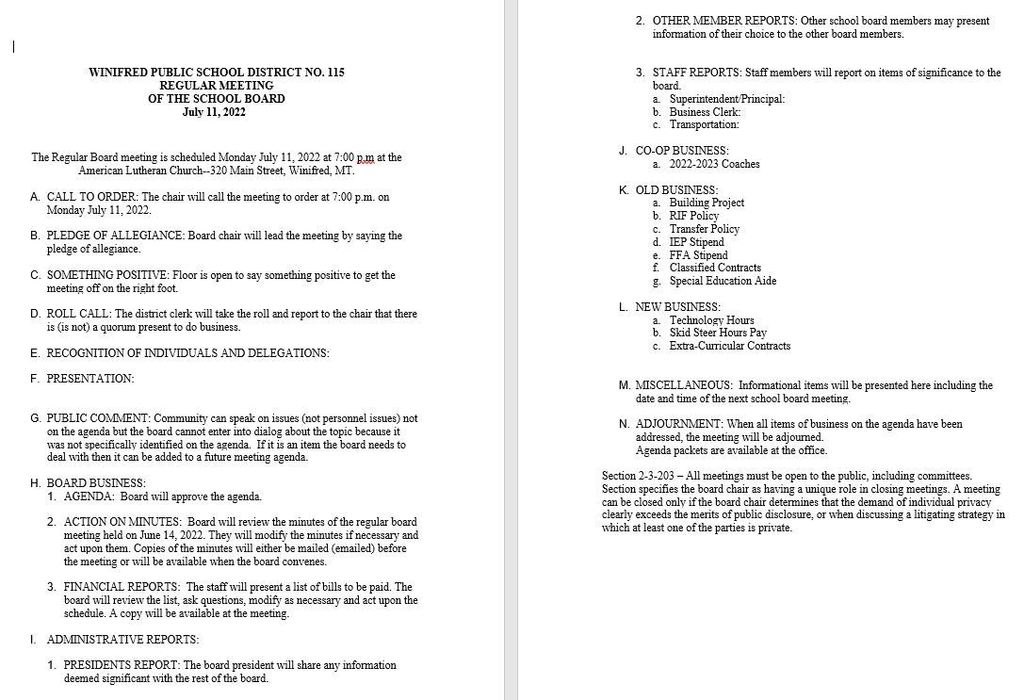 Contact CMMC Physical Therapy TODAY to schedule your student athletes Sports Physical and Concussion test - 406-538-4110


We at Winifred Public Schools want to wish you a fantastic summer! We're excited to see you next year!